2023 Annual Conference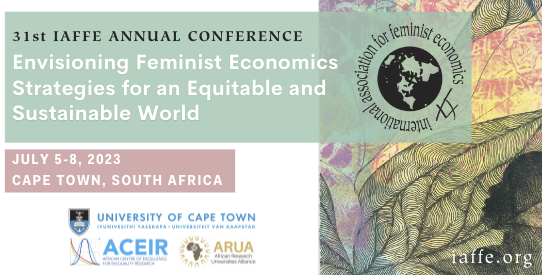 ---
The 2023 conference theme, Envisioning Feminist Economics Strategies for an Equitable and Sustainable World, aimed to recognize the contributions that feminist economists have made to developing and advancing our understanding of alternative economic frameworks and strategies that are aimed at reducing inequalities within and between countries, achieving gender and social justice and environmental sustainability. Many countries are experiencing economic turmoil, social tension due to worsening inequality and poverty and environmental stress. In addition, there is a backlash against feminist issues. The current situation raises the question of what can be done to attain an equitable and sustainable world.
This conference brought together academics, practitioners, advocacy groups and policy makers from around the world to present their visions of what a world defined by the principles of feminist economics would look like. The conference facilitated deliberations on alternative theoretical frameworks and empirical evidence regarding strategies adopted by feminists. It provided a space for debates on policy proposals.
The conference provided a forum for scholarship and inquiry that recognized the methodological pluralism of our field. The 2023 Annual Conference was hosted in Cape Town, South Africa, together with the African Centre of Excellence for Inequality Research (ACEIR).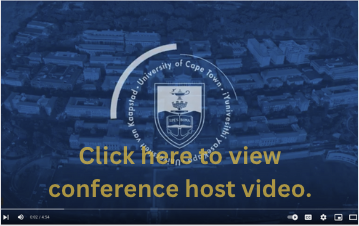 ---
Conference Theme + Call for Papers/Posters/Sessions
Submissions
Schedule
Poster Session
Registration
Lodging + Travel + Cape Town
Visa Invitation Letter Request
Pre-Conference & Mentoring Workshop
Plenaries
Travel Grants
Virtual Access
IAFFE School in Feminist Economics
---
Please send questions/concerns to [email protected].